Gifts are a funny thing. We all enjoy them, we love them, and we are most pleased when we see that our gift has reached its goal. But with gifts, there are also problems that can be summarized in one single question: What to give? I suggest an excellent solution – give wine! Or even better said, choose what kind of wine gift set.
Wine is a universal gift but, unfortunately, has become a habit in people, and wine has become a kind of emergency exit. "Ah, we'll get one bottle; it will be O.K." is a common consolation when people do not like to deal with what they would give. What if, with a carefully selected wine and an exciting story, you let the one who celebrates know that you really took the time to choose the gift for him?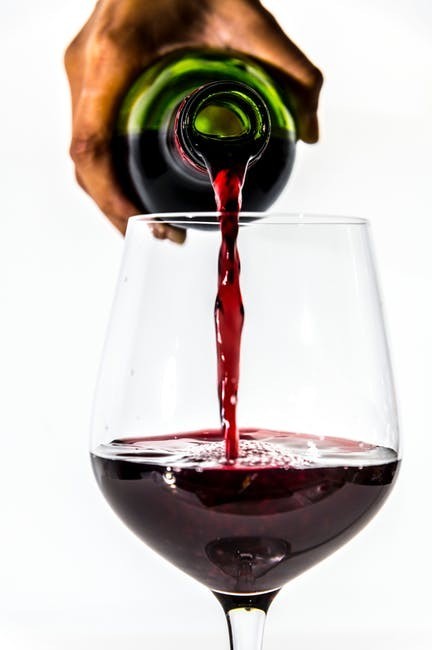 One-Off Opportunities and Imaginative Choices
You can give wine on almost any occasion; make sure you do not give the wine lovers a lousy wine or to a complete layman of an archive bottle who will not recognize and appreciate the meaning and value.
Let's look at some of the opportunities and ideas for a wine gift.
Wine Gift Set for the Birth
You can still find a bottle of your year, but it's much easier to give the wine at birth when you provide it to your children or friends. Before purchasing, ask a wine producer whose wine is suitable for this kind of aging and how long it is expected to last. When you buy it, buy more bottles, say 6 or 12, along with a unique label that will be a pleasant memory. So you can give the donee the "task" that he drinks together with the friends the first bottle when the child's first birthday is. The second bottle is when it is the child's first day of school; the third is at his graduation; the fourth is when he gets a driving license, the fifth at a year when he graduates, the sixth is when he marries, etc.
Wine Gift Set for the Wedding
Along with the wine for the wedding, there is going an excellent story about the fact that 12 bottles, which you carefully selected, are dedicated to the special moments of the first year of the marriage. Once a month, the newlyweds take the time for themselves, open the bottle, and drink it in peace. You can also invent something else that will match the love and lovely wine gift.
Wine Gift Set for the Round Anniversaries
30-, 40-, 50-, 60- and n-year-olds are an excellent opportunity for the original wine gift. Since the round anniversary deserves a more excellent gift, the carton of 6 bottles is precisely right, but you can also be unique. After consulting a winemaker or an expert in a wine shop, first, find out which wines are suitable for celebrities, and then you need to add them to an exciting story. With a good story, the donee will be delighted each time he opens any of the bottles.
6 bottles of cuvée wine are excellent for anniversaries of 30 or 40 years. The wine is fresh, youthful, and drinking, and it is captivated with great opportunities.
Choose the "Best 6 from …!" In this case, you have a lot of choices. It is suitable for all types of anniversaries. Wine can be selected by different keys, but it is good to know at least how much wine the celebrity likes, and the gift is also an appropriate greeting.
Give magnum to the chosen ones. If you put three large glass bottles (magnum) of the cuvée wine or another wine and write a greeting on a box in a special wooden gift box, you will get a lot of enthusiasm for your gift.
Visit, Moving into the Apartment, Thanks to …
Although the "bottle" you bring as a gift has become a part of folklore, the selected wine is still a great deal of attention. If the donor is a lover of wine, he will recognize the value of the wine himself. Otherwise, you should not be embarrassed to say why you chose the wine. Do not overdo it with professional expressions, but you can tell that it is an autochthonous variety, that the wine was aged three years in oak barrels to come out of the cellar, 400 years old, or that the bottle was designed by a recognized designer. You know, the story can completely change the gift, which is really just a simple "bottle."
A Gift for the Rest of the World
It is a special occasion when you can give a wine gift set to a foreigner. Perhaps you go on a business trip, probably to friends or on some other event; wine is such a gift that it can not be more "domestic." Every wine lover will be glad, especially if you can tell him about the area, the wine cellar, and the winemaker who created the wine together with the gift.
Accessories That Nicely Round up the Gift
If you give only one bottle, you can add a set of suitable glasses to it; you can opt for an opener or a unique wine set that includes some wine accessories. For anniversaries, you can engage something special on glasses or choose a unique label in agreement with the winemaker. In this way, the gift will get an even bigger personal touch.
Give Something Really Special!
If you are still in trouble and cannot decide, give a great wine gift set with a one-time story. You can give a classic bottle or magnum, and you have the opportunity to buy a series of bottles of the first filling or some good selection of aged wines. Can you even imagine a better story for your wine present?