The sunny, wavy, hilly landscape of the  Lower Carniola(Dolenjska) wine-growing district, with the right composition of the soil and specific climatic conditions, provides a wide selection of exceptional wines.
Its tradition of exceptional winemaking, rich natural advantages, knowledge, and love of viticulture ensure that unique aroma.
Here the visitors can enjoy the tastes of freshness, tradition, and culinary experiences. Through the centuries-long production of the wine, growers have created quality and high-quality wines, among which a special place is reserved for the global wine specialty  – cviček PTP. The wine cviček PTP reflects the character of its geographic origin, Lower Carniola(Dolenjska), which to this day remains the only homeland of cviček PTP.
Lower Carniola(Dolenjska), the Country of CvičEk, and Good Food
The wine-growing region of Dolenjska invites all lovers of wine drops and other sights.
Dolenjska is the most famous region in the wine-growing region. It is typical of the Dolenjska cviček, which is made from white and red varieties of wines. Cviček is unique because it has a lower alcohol content compared to other wines and a higher level of acid. Dolenjska is also a beekeeping-rich landscape.
If You Want Your Homemade Treats From Lower Carniola(Dolenjska), You Can Choose to Buy:
Homemade honey
Homemade cheese
Homemade fruit
Dairy Products
Wine
Domestic fish
Lect's heart
Spirits
Vinegar
You can also go to rural tourism and try typical culinary delights. If you are interested in natural home remedies, visit Stična Monastery, where you will receive medicines according to the recipe of Patron Simon Ašič.
You Can Decide Between the Sights and Attractions That Will Attract You:
Kandijski most
Glavni trg
Narodni dom
Vodnjak na Glavnem trgu
Dolenjski muzej
Radensko polje
Grad Boštanj
Županova jama
You can also visit the Bičje Nature Reserve, which is home to several endangered and protected species of plants and animals. If you want to relax and cool, visit the Dolenjske or Šmarješke Toplice or just go to Krka.
Lower Carniola(Dolenjska) also offers you a tour of the natural karst phenomena, which are numerous here. We can see sinkholes, bays, karst fields, karst caves, slopes, and gullies.  Lower Carniola(Dolenjska) was enchanted by many Slovenian poets who wrote songs about her.
Lower Carniola(Dolenjska) also offers many opportunities for a wide variety of sports like Paintball, Riding, Hiking, Boating, Fishing, Cycling, Gymnastics, Fitness, Massages, Solarium, etc.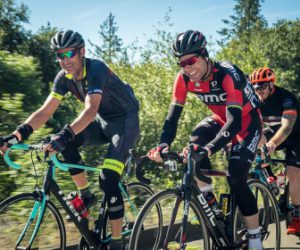 For the youngest, campsites and group activities are organized each year during the holidays.
To visit the old cultural sites, visit the Dolenjska Museum, where you will be able to see all the finds from the Lower Carniola(Dolenjska) region. Novo Mesto, the capital of Lower Carniola(Dolenjska), was also named Situla City, as a lot of situlas were found there, which is evidence that people in the past lived in the area.
Lower Carniola(Dolenjska) can also make you a great excursion to the very common castles. At times, there were as many as 65, but with time, many of them disappeared and left only in ruins.