One Of The Best Places To Go On Vacation could be Slovenia because here you can find many different and fantastic places to go on vacation. In Slovenia, you can ski in the morning, pick autumn fruits in the afternoon, and swim in the Adriatic Sea at night. Slovenia is one of the most peaceful countries, and more than half of the landscape is covered by forests, with only two million people living here.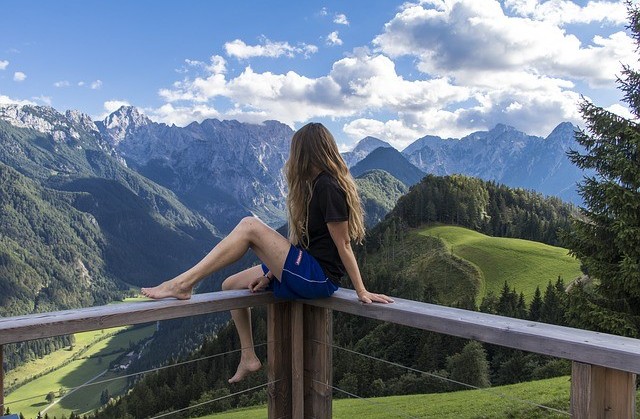 Lovely Places To Go On Vacation
You find love in our name and the local people. We build our nature in a manner we never dare to cut a tree for money. We are proud of our biodiversity. Slovenia houses one of Europe's biggest brown deer populations. It provides 27,000 kilometers of rivers and other watercourses and is hoped to be one of the earliest European parks, the Triglav national park.  And Triglav peak with its characteristic three-headed shape.  Slovenia has used the largest percentage of protected areas and fits four times into Austria regarding territory.  Our cost topography refers to the limestone region of underground rivers and caves between Ljubljana and the Mediterranean Sea. But most parts of Slovenia are hills and mountains. The country houses 24,000 animal species. It means that one percent of the world's organisms live on  0.004 percent of the earth's surface. Also, you find the only regular species of citizens in the northern Adriatic Sea—the bottlenose dolphin.
The Ljubljana Marshes hosts the oldest wooden wheel in the world. And prehistoric village dwellings on piles that are over four-and-a-half thousand years old. And now are protected as a UNESCO World Heritage Site.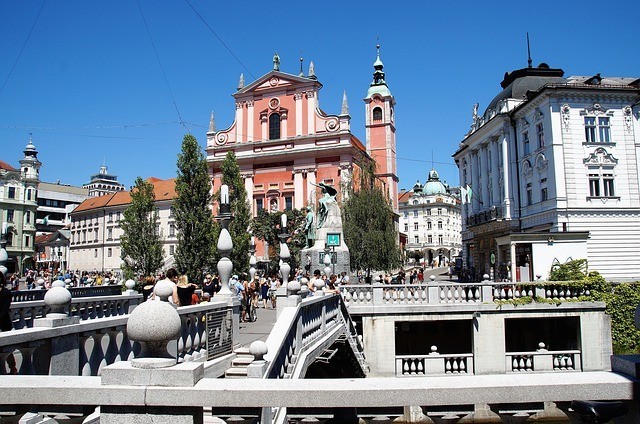 Slovenia is a young nation but has been inhabited since prehistoric times. There's even evidence of human habitation from 250,000 years ago. For example, possibly the world's oldest musical instrument is a pierced cave bear bone dating from 43,000 before the present. Because of history, the Slavic Germanic Romans and Hungarian languages meet here.  They could be what they speak very good English, especially in its largest city and capital, Ljubljana. A student's Mecca, with only 280,000 people, welcomes twice as many tourists every year.  Its most famous architect Joze Plecnik tried to model it after ancient events. But you can also see Austria's architectural influence. Plecnik's Ljubljana is considered one of the 20th century's most important total works of art. Ljubljana is so well located that people from Graz, Zagreb, Venice, and Munich can arrive within two to five hours. In history, they took the "Third Way," which brought Slovenia an open market which is partly because of its former socialist leader Tito who defied Stalin's leadership.
Slovenia is very enthusiastic about basketball and is a big ski nation. He finds the world's longest ski jumps and one of the most successful females of being ski races.
Wine and Food
And you can enjoy a glass of the world's oldest wine while crossing the Solkan Bridge, the world's longest stone arc railway bridge.  Or take a boat tour, unlike Bled Slovenia's largest glacial lake. On its island church with more than 200,000 visitors per year.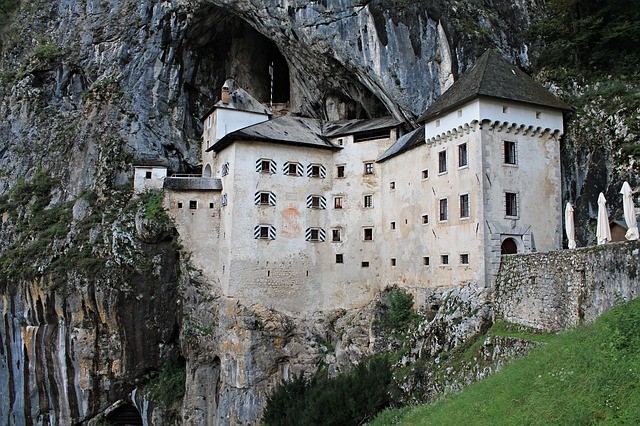 Go below ground into the Škocjan Caves: the world's largest known underground canyon and a UNESCO Natural and Cultural World Heritage site.  In the Postojna cave, you find Europe's most visited show cave, with 34 million visitors in two hundred years.  Probably some more visitors found their way into the cinema for The Chronicles of Narnia because Prince Caspian was filmed there in 2008.
Good wine is even better with a traditional Slovenian dish. For example, a nice walnut, including dessert.  Or its delicious cream Kremšnita a creamy and crispy dessert commonly associated with the lake town of Bled. There's so much more to discover, like fresh cheese, yummy sausages, and sweet forest honey. And if you want to learn more traditional Slovenian dishes, you better come to Slovenia on board. All locals will also teach you how to pronounce and adequately as well.
Different Places To Go On Vacation
So that's Slovenia. You can hike through the Julian Alps to kayak in the Soča valley, make a bow too on the river Kolpa or visit Idrija, another UNESCO World Heritage Site in Slovenia. You will be surprised when you will see the huge amounts of green forests and the natural beauty of its mountains. Slovenia has a unique history. It's so deeply connected to other nations' histories that you can only learn a lot about Europe from Slovenia's historical and cultural monuments and sites. Its climatic and geographical diversity will keep you busy with your discovery.  And if you want to refresh, Slovenia is one of the most water-rich countries in Europe with a dense river network, a rich aquifer system, and a significant Karst underground water.
So Slovenia offers so many reasons and places to go on vacation. That's why we are proud to represent you.