Although its size is among medium-sized European cities, Ljubljana preserves the attractive friendliness of a small town. Ljubljana has everything that has big capital. Visit Ljubljana because this is the cultural and political heart of the Slovenian nation. Ljubljana is an influential European business, commercial, Congress, trade center, scientific, transport,  and school center of Slovenia.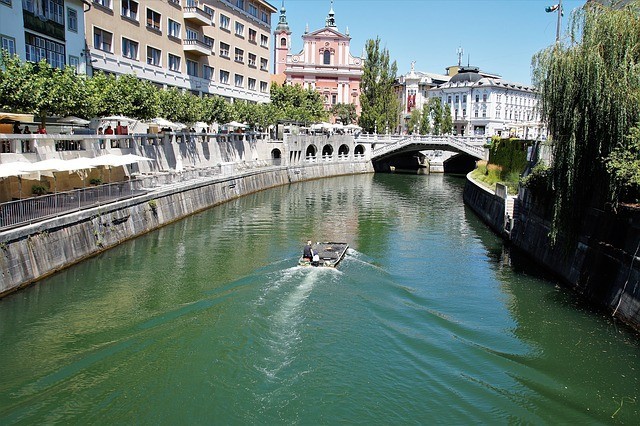 The location between south and north was naturally determined by Ljubljana for the place where traders and soldiers met and the negotiators who frequently made peace negotiations there. The winners of the Napoleonic Wars felt it suited to convene the Holy Alliance in this peaceful place. In the area where people are passing and who have been meeting for centuries. The fate of European political geography has been sealed for some time just here in Ljubljana. That happened in 1821.
Ljubljana Is the Capital of Slovenia
Ljubljana is the capital of Slovenia, but it's much more than that. It's a small city in size but rich in culture and happenings and food and just history and everything.  Ljubljana is a very Green City. Very clean with beautiful people. A lot of good food and good wine. It's quite small, but it's unique. It's very diverse.  Ljubljana is probably one of the most laid-back cities easygoing that you'll ever see in your life. So people in Ljubljana are, first of all, friendly. They are gentle warm, and cheerful people. This is why you should visit Ljubljana.
Visit Ljubljana Because of Food
I think we also like the outdoors and stuff. So we're always on our bikes or going for a hike. The people of Ljubljana are well-educated and very friendly. International Slovenian food is unique. We have more than 25 culinary regions. Food is really making huge progress, especially in the past couple of years. But it's still diverse because we always go seasonal, and something we can find here in December you cannot find in May and vice-versa. And my favorite months are, of course, in the summertime. So June, July, August, and December. Because just whatever the bars and cafes and restaurants offer.
Slovenian food differs a lot.  You got food that's more similar to Austrian food, and you'll get food that's more similar to Italian. For sure, we got great pizza. But you actually get wonderful steaks, cakes, all delicious cake sweet up. Ljubljana is a really diverse city.
Visit Ljubljana and Taste Slovenian Wines
Slovenian wine is one of my favorite topics. We have like three vine regions over here, and we are very proud of them. We produce anything from perfect reds, excellently white, ice wines, dessert wines, and sparkling.  It's quite an eclectic choice, and you're never left disappointed. The reason we are not known so much in the world is that the production of grapes we have can barely cover just our needs because we drink a lot of wine. We love our wine.
Ljubljana Is Not Overcrowded
You should visit Ljubljana because it is still not overcrowded. It's now overcrowded even though tourism is getting more and more popular over here. It's an excellent starting point to explore Central Europe. The country is not very big. Slovenia is very well connected with highways and railroads, and with really low budgets, you can experience the whole of Slovenia in just a week.
You can find so many different things here. If you're a culinary person, we've got tons of different restaurants and different wines to enjoy if you are a cultured person, oh, there are like five-six different museums with contemporary art and classical art. If you are like crazy hippie things, we got crazy hippie cultural centers also.  With things you never saw before and probably never will see again because they'll tear them down and then build new ones. So Ljubljana is really such a diverse place. You really have to come and experience it for yourselves. So visit Ljubljana as soon as possible.
And last but not least, we would like to invite you to the next webpage. Here you will find out more about Slovenian food and wine. Enjoy.